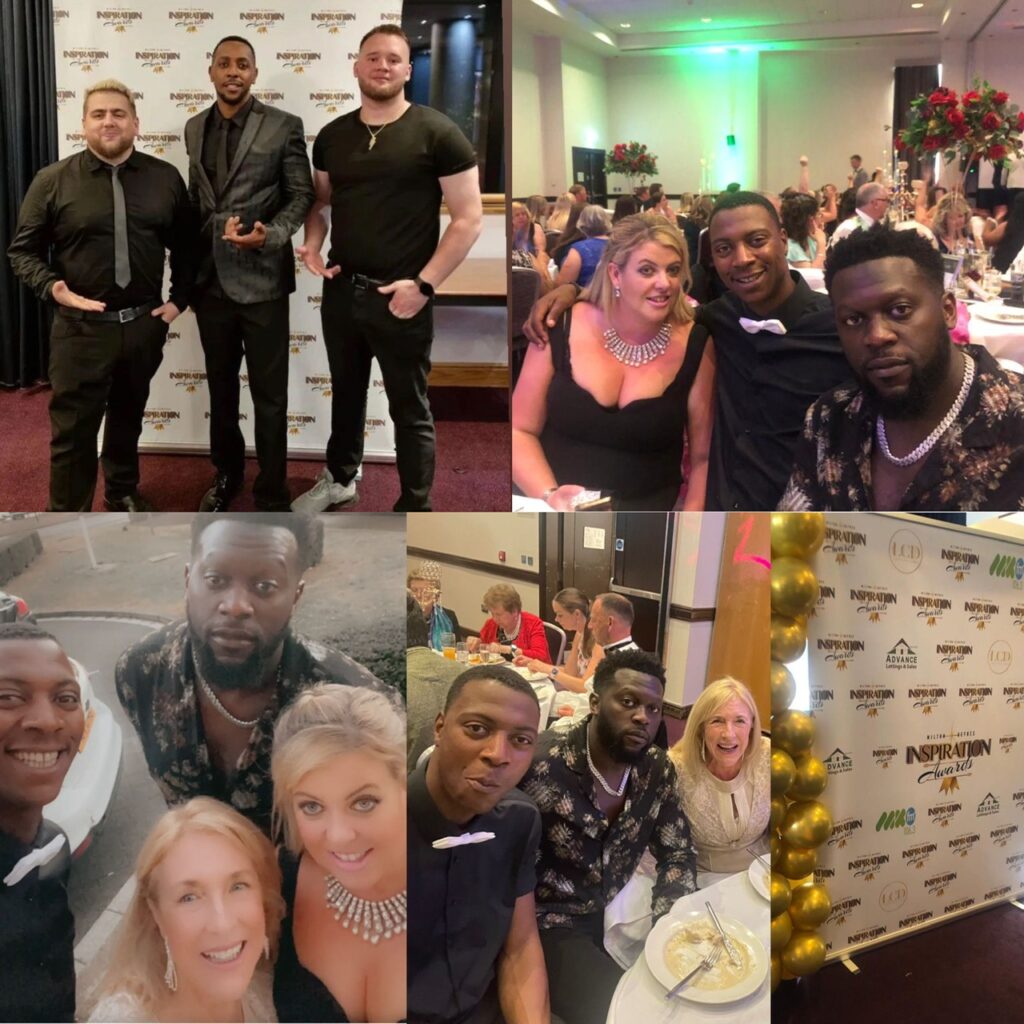 We at 5 On It Foundation were thrilled to be chosen as the official charity for Saturday night's Milton Keynes Inspiration Awards 2022 which resulted in £1052 being raised for our charity!
Over 300 people attended the Awards at the Jury's Inn which celebrates the work of inspirational individuals from Milton Keynes and surrounding areas, giving them the recognition they greatly deserve. After a delicious dinner and awards presentation a 50/50 raffle was held which raised £500 for 5 On It giving the lucky ticket winner £250! An exciting auction followed which comprised of gifts donated by national and local organisations including SkyTV, John Lewis, Brasserie Blanc, Whittard of Chelsea, Social Pottery MK, Milton Keynes Food Awards, Krispy Kreme, Cock Inn North Crawley, Aqua Parks, Bannatyne Gym and Spa, Smile Direct and HK Hair – a whopping £802 was raised making a grand total of £1052!
Lolly Marlborough from the 5 On It Foundation said "We were honoured to be chosen as the official charity for the 2022 Awards and are so so grateful to all those wonderful companies who donated prizes and to all the amazing dinner guests who bought raffle tickets and made auction bids. The money raised will run a much needed free sports activity for children and teenagers at risk of joining gangs and will be an integral part of our Gang Today Gone Tomorrow anti gang programme'.
For any organisation interested in partnering or sponsoring 5 On it, email admin@5onit.co.uk. Donations to help 5 On It deliver free sports and arts events for disadvantaged young people are gratefully received, please go to http://5onit.co.uk/donate/.
-ENDS-
For press information, please contact Debbie Sidwell – admin@5onit.co.uk/07754341558
Website: www.5onit.co.uk
Facebook @5onitfoundation
Instagram @_5onit_
Twitter @_5onit_