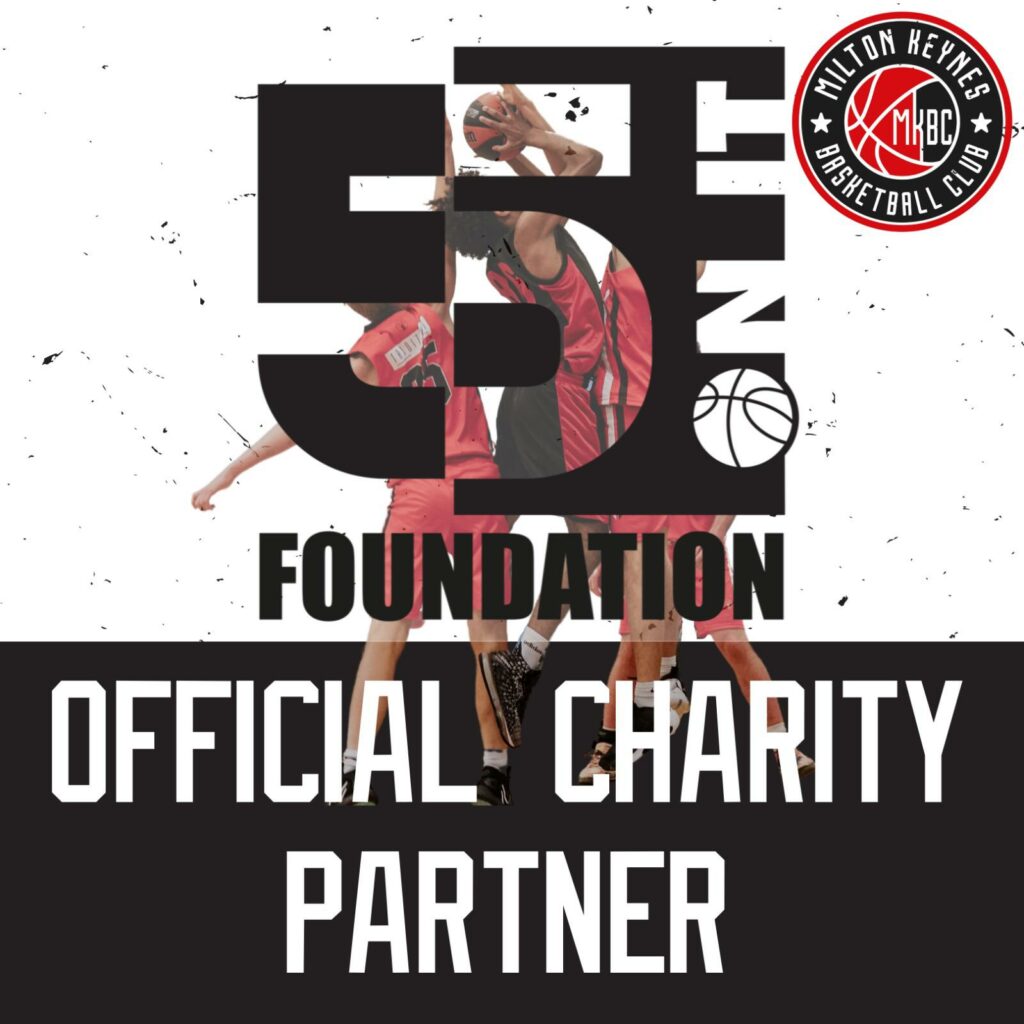 5 On It Foundation are delighted to announce a new partnership with Milton Keynes Basketball Club, who coach over 500 boys and girls from 4-18 years old.
This new collaboration will give young people across the region, increased access to basketball and provide pathways to those who show talent and drive, regardless of their background. Both organisations will work together to build bursaries and scholarship opportunities for individuals using fund raising techniques and inviting sponsorship from local businesses.
This summer, 5 On It Foundation, are delivering free coaching in Heelands, for children with London Lions Legend, Nigel Lloyd, as well as a Basketball 3 On 3 coaching programme in Eaglestone with a positive anti-gang message for teenagers in the City.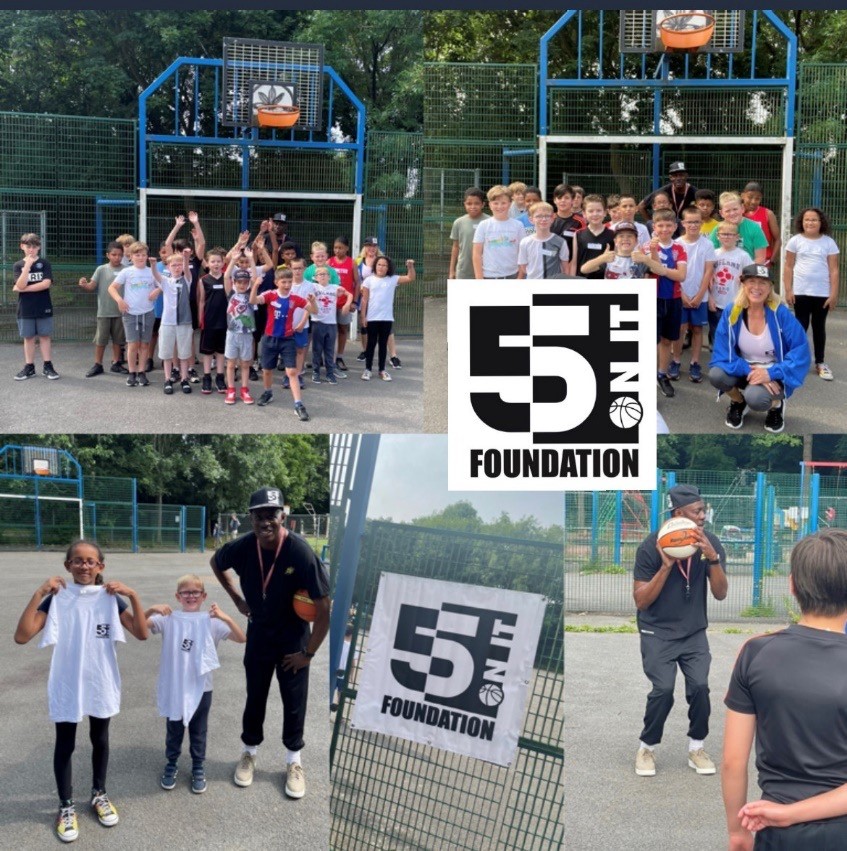 11,000 children in Milton Keynes are living in poverty and for many of these families, the demands of rent, utilities and unexpected costs leave them with little money left to pay for their children to take part in sporting activities. With the help of the community, we can pay for these children, who take part in our free 5 On It Foundation Basketball Programmes, to be able to join Milton Keynes Basketball Club and continue their love of the game!
To find out how you can help, click here: https://localgiving.org/charity/5-on-it-foundation/project/basketballbursary/
-ENDS-
For press information, please contact Debbie Sidwell – admin@5onit.co.uk/07754341558 Website: www.5onit.co.uk
Facebook @5onitfoundation
Instagram @_5onit_
Twitter @_5onit_