5 ON IT AND MK BASKETBALL CLUB PROVIDE
FREE BASKETBALL DURING OCTOBER HALF TERM!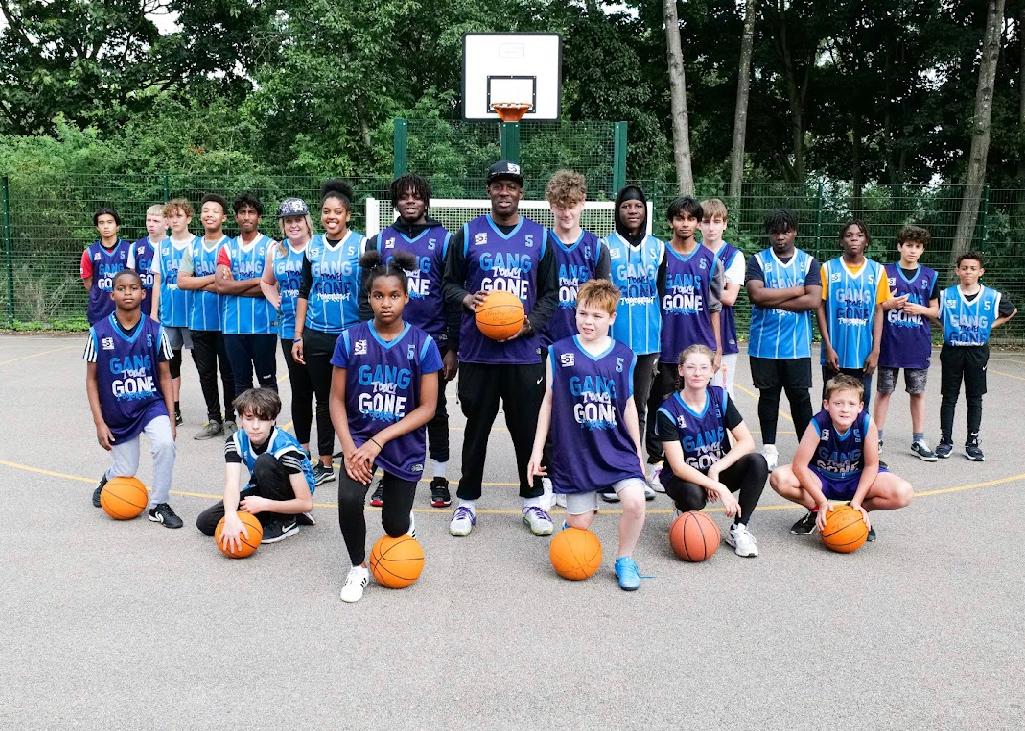 5 On It Foundation have teamed up with MK Basketball Club to deliver a FREE week of basketball coaching across Milton Keynes over the October half term break ending with an exciting 3 x 3 Tournament and Fun Day at Sports Central!
Children and teenagers aged 8 – 18yrs can attend one or multiple basketball sessions listed below and enter Friday's 3 x 3 tournament where participants can win prizes, take part in a Street
Dancing Workshops & enjoy street food. This exciting one-day event is in celebration of 5 On Its' impactful anti- gang initiative Gang Today, Gone Tomorrow run this summer in the City.
The daily 3 On 3 Basketball Camp sessions will be run by Milton Keynes Basketball Club which is supported by England Basketball at the following outdoor courts:
Monday 25th October– Eaglestone, Outdoor Basketball Court, 8 Harrier Court, Eaglestone MK6 5BZ
10am – 12 noon: ages 8-12 years, 12 noon – 2 pm: 13-18 years
Tuesday 26th October– MK College Outdoor Courts, Chaffron Way Campus MK6 5LP
10am – 12 noon: ages 8-12 years, 12 noon – 2 pm: 13-18 years
Wednesday 27th October – Oldbrook, Oldbrook Recreational Ground, Boycott Avenue, Oldbrook, MK6 2PG
10am – 12 noon: ages 8-12 years, 12 noon – 2 pm: 13-18 years
Thursday 28th October– Conniburrow, Conniburrow MUGA, Conniburrow Blvd, (opposite Southwood School) MK14 7AR
10am – 12 noon: ages 8-12 years, 12 noon – 2 pm: 13-18 years
London Lions Legends Camp
Thursday 28th October– Lakes Estate, Bletchley, Outdoor Basketball Court Milton Keynes MK2 3QF
This session on the Lakes Estate, is runby 5 On It Foundation and is coached by London's
Professional Basketball Team's Legends Nigel Lloyd and Ruchae Walton.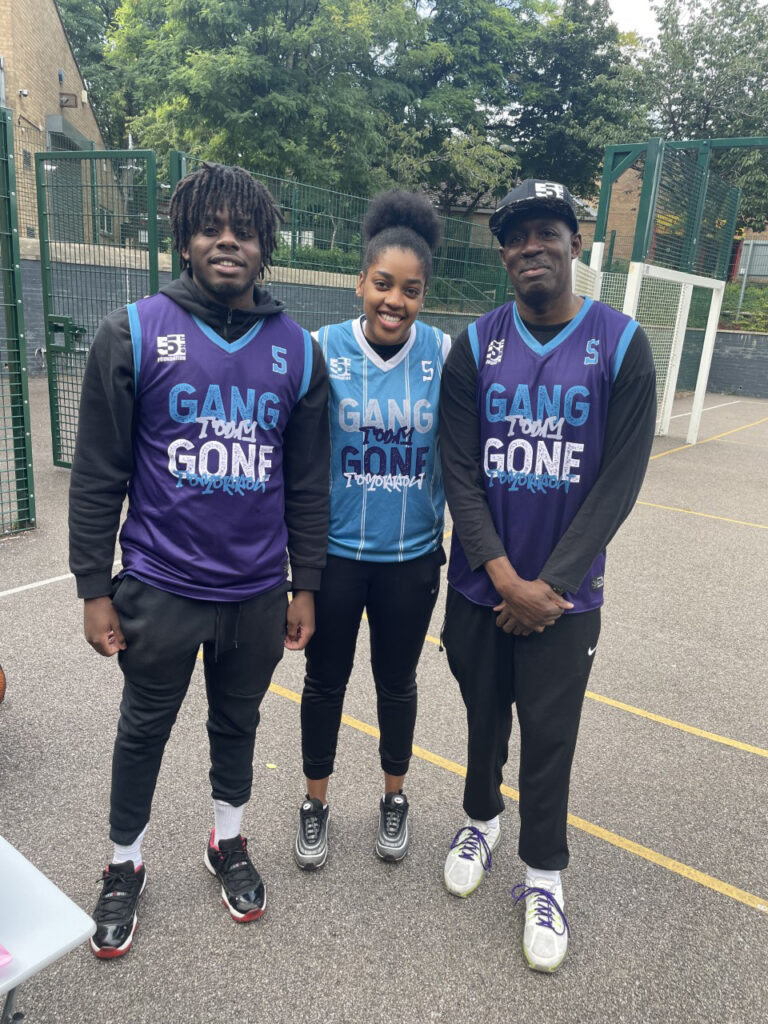 4-6pm ages: 8-18 years
5 On It's '3 On 3' Finals Tournament & Gang Today, Gone Tomorrow Community Fun Day
Friday 29th October 2 – 6pm, Sport Central, Elder Gate, Milton Keynes MK9 1EN
2 – 6 pm ages: 8 – 18 years – registration desk opens 1.30pm
Join London Lions Team Legends Nigel Lloyd, Jordan Spencer, Ruchae Walton and Milton Keynes Basketball Club for a super charged 3 x 3 Finals Day that's more than just basketball!
Food, music, street dance demos and prizes are all included to make the celebration of Gang
Today, Gone Tomorrow extra special.
Participants can either form their own 3 x 3 Team or just turn up and be assigned to a team. It's
important every player registers on the link below to take part:
http://5onit.co.uk/mk-basketball-free-half-term-basketball/
The programme is supported by Milton Keynes Community Foundation, Basketball England and the National Lottery Community Fund.
-ENDS-
For press information, please contact Debbie Sidwell –
admin@5onit.co.uk/07754341558
Website: www.5onit.co.uk
Facebook @5onitfoundation
Instagram @_5onit_
Twitter @_5onit_