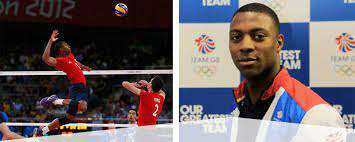 5 On It Foundation is proud to be supporting the government's HAF scheme, in partnership with Milton Keynes Council, to provide activities and food to families with children in receipt of benefit-related Free School Meals (FSM), during the Christmas school holidays in 2021.
This exciting Olympic themed event takes place at The Ridgeway Centre in Wolverton on Tuesday 21st and Wednesday 22nd December.
This is a brilliant opportunity to join Nutri Troops creator and 2012 Olympian Peter Bakare alongside fantastic sports coaches from Premiere Education for 2 days of FREE Nutri Troops exciting games alongside real life and interactive healthy lifestyle games for children aged 6-11 years olds.
Creating opportunities for all children to be active during the holidays is incredibly important. Peter explains that the free holiday camps designed by Nutri Troops and 5 On It Foundation are about empowering children to live a healthy lifestyle. "It's a great way for children to play together and try new things and is perhaps especially valuable after a year in which many of these opportunities have not been possible". He addes "The sessions are so sociable, you know, this is great for the children to get out and see other people".
Peter is a strong advocate for the importance of free activities and meals for children during the school holidays, as he himself received this support as a child. '"For myself growing up, I know what it feels like when one of the most important meals you get is at school. It is so hard for families at the minute, so these kinds of things are really important".
Peter's family also received food support from a local charity working with homeless people and local families. He used to spend every day practicing basketball at a court at their community centre, which is where he first got into playing sport. "And me getting into basketball, you go where people in the local area are doing things for free. It's exactly how I got into sports, and you never know where it might take you. Without these kind of opportunities, I would never have made it to the Olympics. I am really looking forward to introducing children in Milton Keynes to the magic of Nutri Troops and the Olympics".
Participants are taken on a digital adventure through Nutri Troops magical world, filled with characters linked to healthy and unhealthy lifestyles, combining the impact of both activity and nutrition. Nutri Troops teaches children how to live a healthy & active lifestyle through interactive games, stories & real-world challenges.
All children will receive a hot lunch on both days, a Nutri Troops Goody Bag and all the ingredients to go home and make a meal both evenings for a family of 4, from the amazing team at St Marks Meals.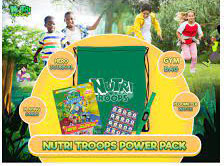 There are 350 free places available for children who are in receipt of benefit-related Free School Meals (FSM). For more information and to book, go to http://5onit.co.uk/nutri-troops-olypmic-themed-games-days/.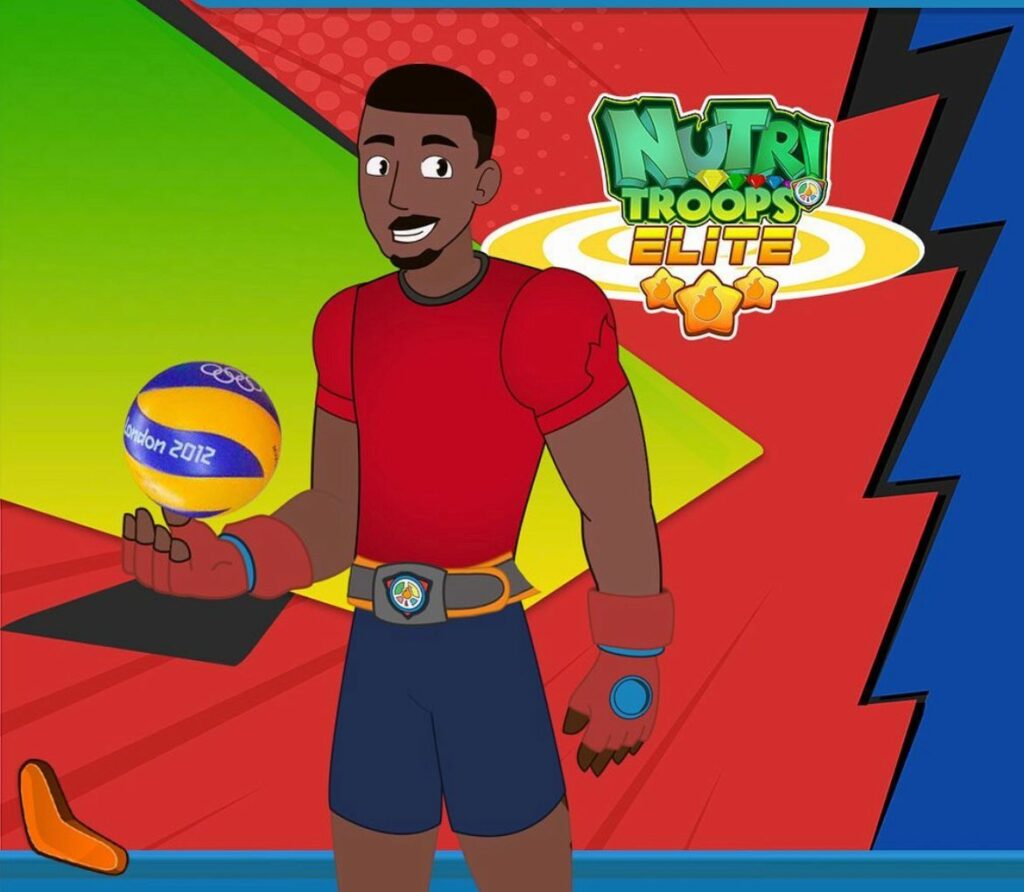 Participants can attend:
the Red Group Session – Tuesday 21st Dec 8.30-12.30pm and Wednesday 22nd Dec 8.30 – 12.30pm – click here to book
or
the Green Group Session Tuesday 21st Dec 12.30-4.30pm and Wednesday 22nd Dec 12.30 – 4.30pm – click here to book
All children will receive lunch on both days, a Nutri Troops Goody Bag and all the ingredients to go home and make a meal both evenings for a family of 4! Please note, if you attend the morning session, lunch will be at the end of the session, if you attend the afternoon session, then lunch will be served on arrival.
Frequently Asked Questions…
What should my child bring?
We ask that all children attending come wearing a suitable PE kit, including trainers. Please also bring a water bottle to keep them hydrated. Note: Please do not pack any items containing nuts, as other children attending may have severe nut allergies.
Can I book in for both the morning and the afternoon session?
No, children can only attend this course for 4 hours a day, so you need to pick either the morning or the afternoon.
For press information, please contact Debbie Sidwell – admin@5onit.co.uk/07754341558 Website: www.5onit.co.uk
Facebook @5onitfoundation
Instagram @_5onit_
Twitter @_5onit_